How to host static site on GitHub pages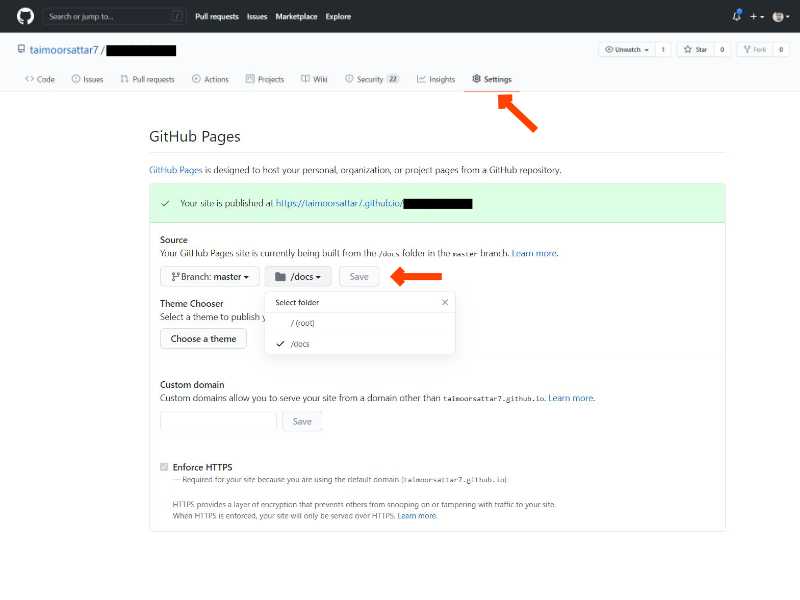 Github is the server way for a version control system using Git, tracks your files, and helps coordinate on project files among a group of people.
You can use GitHub pages to host your static files. To host on GitHub pages, it looks for file index.html in the root of the repository / or /docs.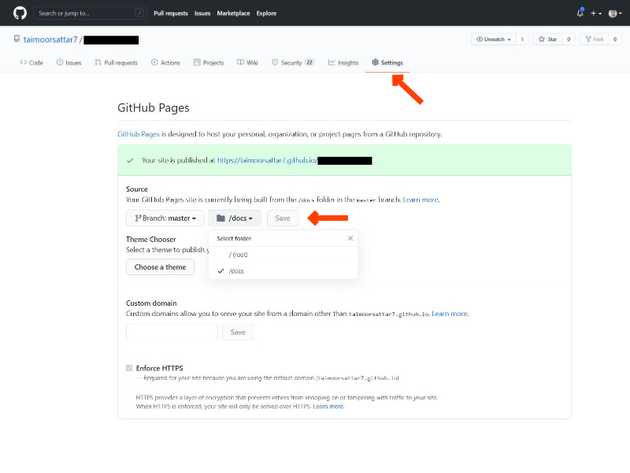 Go to the setting tab of the GitHub repository and scroll to the GitHub Pages section. Select the appropriate folder and hit save. After, the website page (URL) appears where your project is hosted. Initially, It may take 5-10 min for your static website to appear on the URL.
About the Author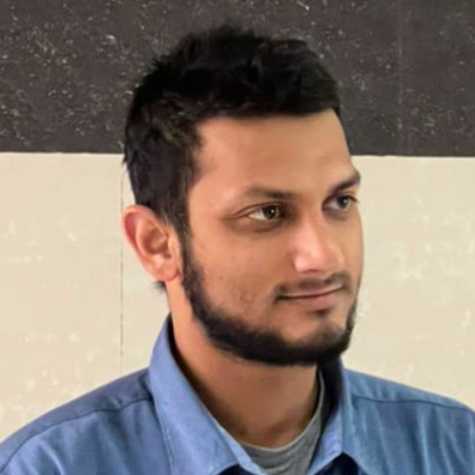 Taimoor Sattar
I'm a full-stack developer and educator. I've always been intrigued by languages used elegantly and efficiently, regardless of whether they are interpreted by humans or computers.